Note: Delivery ourselves includes FREE ASSEMBLY
WE ASSEMBLE, its FREE, yes FREE (not £350 that our competitors charge.)
Delivery by us is England and Wales as we are on the south coast of England its calculated using route planner it's £0.70 per mile round trip, for the round journey. Examples: London West and Central, Luton, Oxford, Brighton, Newport, and Plymouth are all less than 100 miles £140
Our workshop is in Bournemouth BH11 8LL we use AA route planner set at fastest route.
Please contact us with your postcode to request a Shipping price, or answer any questions that you have.
Text or WhatsApp me usually its a quick reply 07816 786 985 (clickable links at bottom of the page)

Fabricated in the UK at our Bournemouth workshop BH118LL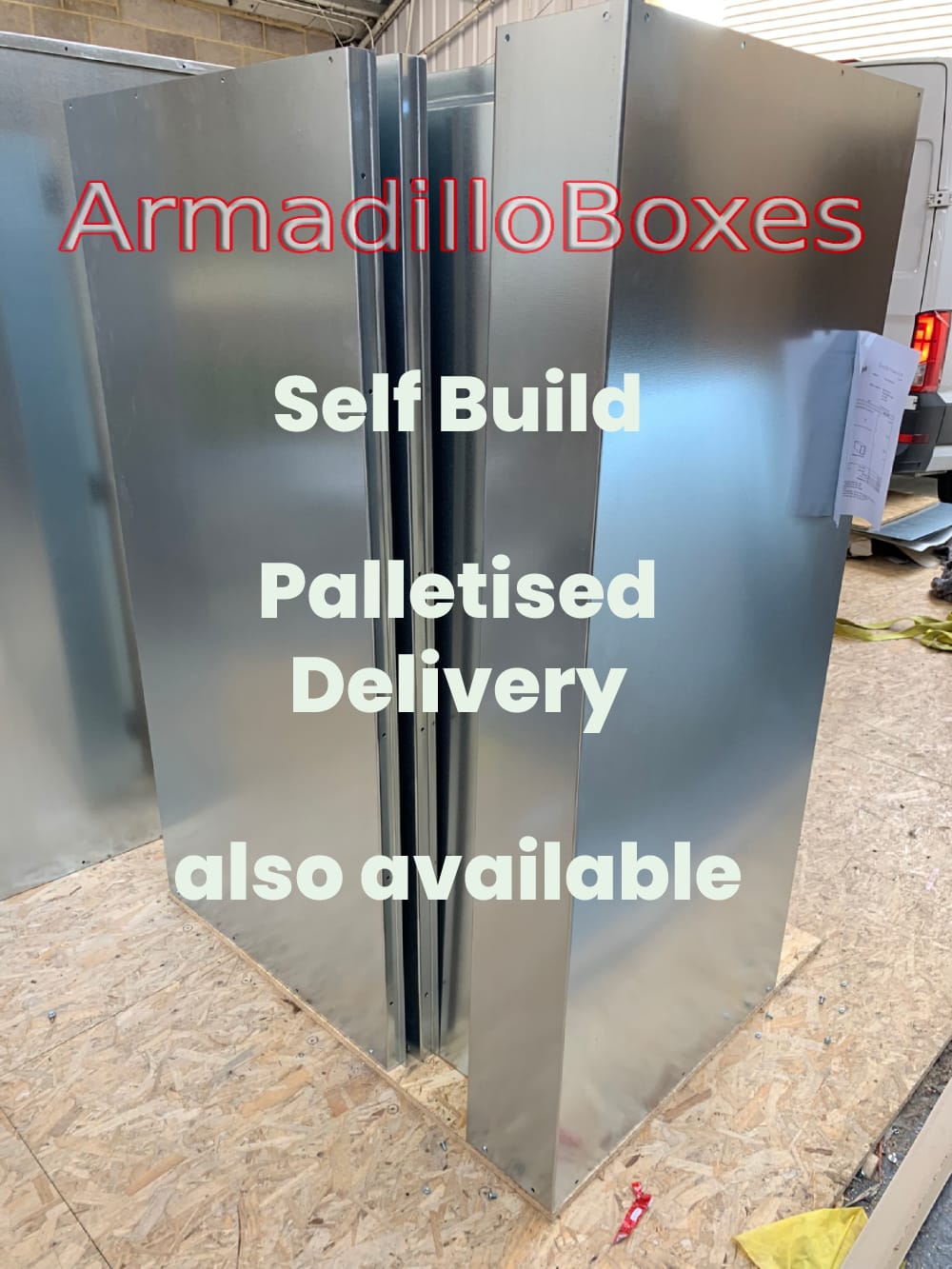 Pallet Delivery
For Self builders and our distant friends that we cant deliver economically to ourselves
Pallet delivery is AVAILABLE FOR MAINLAND UK Guernsey & Jersey
Units have been trial assembled so a simple nut and bolt construction (not horrible self tapping screws)
NOTE your insurance company will discount premiums equivalent to bike being stored in a brick garage
Ballpark delivery prices
England Wales £100 Scotland £120
Channel Islands ask for quote
Self assembly Customer review
"Hi Richard, just a quick thank you, this went together so easy
I don't know how you got every single hole to line up no problem.
Took me about 4 hours on my own, great quality."