Note: Delivery includes FREE ASSEMBLY 
WE ASSEMBLE, two person crew and its FREE, yes FREE (not £275  that our competitors charge.) 
Our units do not need a purpose laid concrete slab they will happily sit on gravel or even grass. No other unit is strong enough to do this.
Our units are bolted together so can be taken down to move should your circumstances change this can be done with no determent to the unit as many times as you wish (others use self tapping screws or rivets both are a one shot deal)
Delivery area is England and Wales as we are on the south coast of England its calculated using route planner it's £0.60 per mile round trip, for the round journey. Examples: London West and Central, Luton, Oxford, Brighton, Newport, and Plymouth are all less than 100 miles £120
For our distant friends including Scotland that we cant deliver economically ourselves we are working on freight methods so please register your interest 
Our workshop is in Bournemouth BH11 8LL we use AA  route planner set at fastest route.
Please contact us with your postcode to request a delivery price, or answer any questions that you have.
Text me usually its a quick reply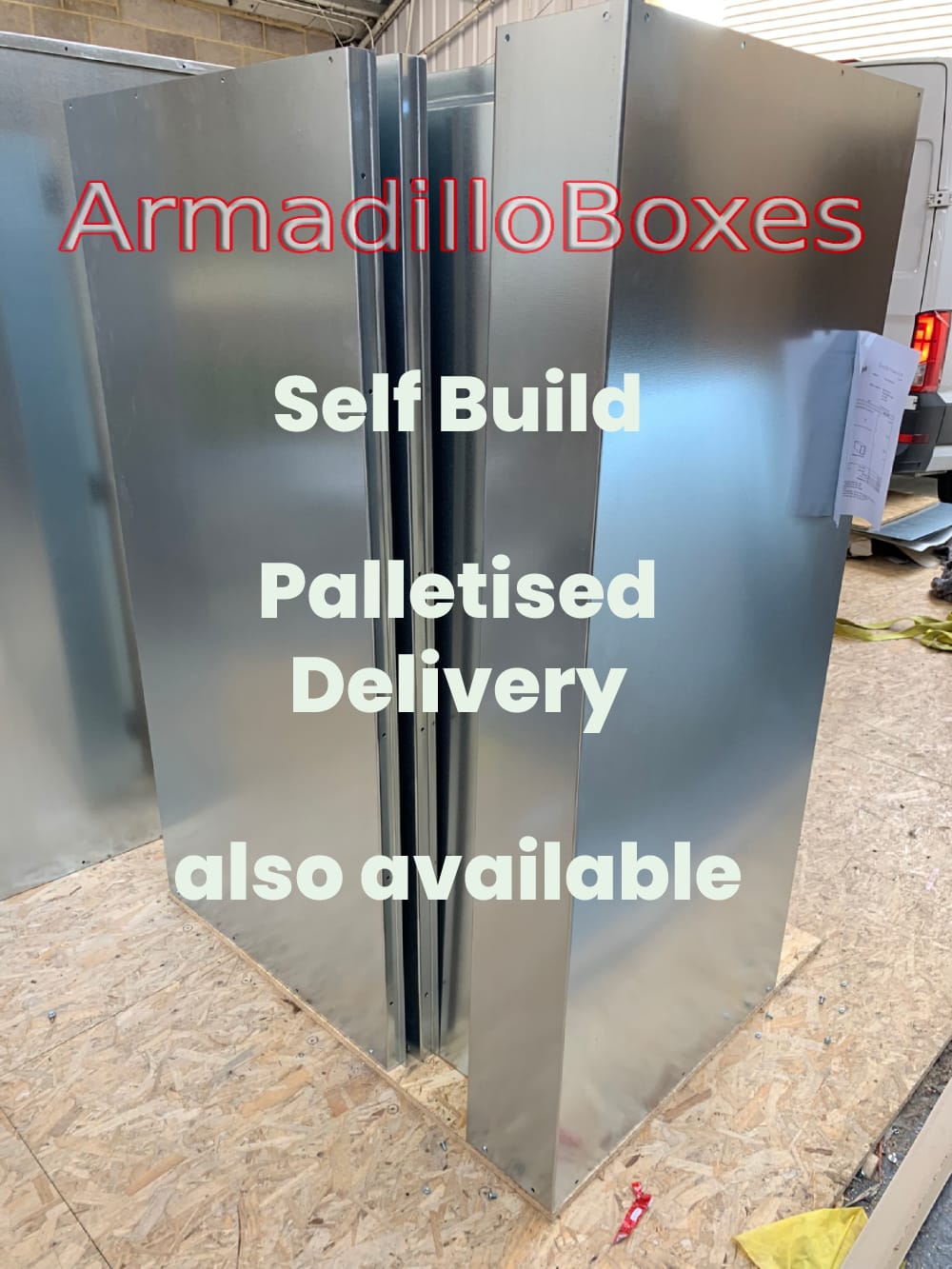 For Self builders or our distant friends that we cant deliver economically to ourselves
We are trialing pallet delivery
Contact for more details
Ballpark delivery prices
Our std 8ft by 4ft Unit (1 pallet)
England £70
Scotland £100